Kukui
Kukui Nut (Aleurites moluccans) The Kukui Nut Tree was originally brought to Hawaii by the early Polynesian settlers where it has flourished and grown on these lovely islands and is now Hawaii's official state tree. Kukui means Enlightenment in Hawaiian.

Kukui Nut Oil is pressed from the seeds of the Kukui Nut tree. Kukui has long been treasured for it's skin rejuvenative properties. The rest of the world has only recently been introduced to this incredible delicious, skin moisturizing oil.

Hawaiian royalty used to enjoy the luxury of all day massages with this delicate, non greasy oil! Today everyone can appreciate the soothing effects of this healthy oil, including tiny babies who wiggle with delight when it's applied to their sensitive skin to help protect them from the salt air and sun.

Kukui is quickly absorbed into the skin and is high in linoleic and linolenic essential fatty acids. Rich with Vitamins A, C and E which offers protection for the skin and to potent antioxidant properties. Excellent for skin conditioning after sun exposure, as well as for acne, eczema, psoriasis, hemorrhoids, dry, damaged or wrinkled skin and offers good protection for outdoor sports.

Kukui nut oil offers just the right amount of lubrication without leaving a greasy feeling. If your skin hasn't absorbed the oil within a few minutes you've probably used too much Kukui!

Not enough good things can be said about this oil, it feels so light and gentle, yet penetrates deeply and makes your skin feel smooth and soft. Excellent for chapped skin and may prevent scarring.

Like most Hawaiian nuts and oils, Kukui is excellent for all natural body lotions, massage oils, natural hair care products or as an exceptional choice for nourishing and conditioning the hair. Good alone or blended with other carrier oils.








Traditional Kukui Uses:
* Excellent emollient
* Promotes skin restructure
* Natural skin moisturizer
* Prevent transdermal water loss
* Prevents, sunburn, windburn, radiation burns
* Relieves chapped skin, eczema & psoriasis
* Helps diminish scars & lesions
* Improves dry skin conditions
* Relieves dry hair and scalp
* Provides moisture for damaged or mature skin
* Helps relieve eczema & psoriasis
* Promotes healthy, vibrant skin
* Relieves hemorrhoids



"When the Earth is sick, the animals will begin to disappear, when that happens,
The Warriors of the Rainbow will come to save them." ~ Chief Seattle



Healthy Oils Links
Raise money for
Happy Tails Rescue Association
just by searching the web and shopping online!
---


Enjoy This Site?
Add us to your favorites



[
?
] Subscribe To This Site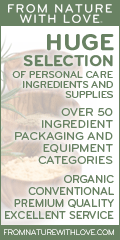 Nascent Iodine

Radiation Clays


Free Stuff, Promotions, Coupons!

Avon Anti Aging

Baby Coupons

Baby Stuff

Bare Minerals
Makeup

Cover Girl Makeup

Freebie Depot

Freebies For Women

Free Coupons

Free Makeup

Free Max Makeup

Free Samples

Godiva Chocolate

Woman Freebies


---