Babassu
Babassu (Attalea speciosa) Babassu Is native to the Northern Amazonian region of Brazil. This tall, majestic palm tree has been dropping it's hard shelled nuts to the tropical forest floor for thousands of years.

Traditional harvesting often involved 400,000 families and eventually caused conflicts with modern landowners who denied access to the Babassu trees and instead planted grasses for grazing cattle. This endangered the existence of the families who depending on the Babassu.

More than 300,000 courageous women fought for and, in 1999, won government support and protection against the cattle grazing land owners. Free Babassu Cooperatives were born, with rights that guarantee unrestricted access to the Babassu palms, prohibits their destruction and enables the women to continue their traditional lifestyles with full harvesting rights of the Babassu. Women working side by side, following their ancient traditions now have a vision of a better life for themselves, their families and their environment. They call themselves "quebradeiras" or women Babassu breakers.

Babassu is an extensively cultivated natural product and represents a very important industrial, economical, food and medicinal resource for Brazil. More importantly, it's a completely sustainable product which helps preserve 10 million hectares of Babassu palms in tropical forests.








Importance of Babassu:
* Allows traditional working methods
* Improves rural income and living standards
* Continues sustainable farming practices
* Protects natural resources
* Protects 10 million hectares of forest from grazing
* Provides global opportunities to rural areas
* Promotes Eco tourism
* Leaves used for roof thatching
* Stems are used for construction beams
* Leaves are woven into mats
* Empty shell is used as charcoal
* Cold processed without chemicals
* Completely sustainable, nothing is wasted

Babassu provides a gentle cooling to the skin by attracting the heat from your skin and causing Babassu to melt at temperatures of 76 degrees F. Babassu forms a protective coating and excellent moisturization without any greasy feeling.


Traditional Use Of Babassu:
* Animal feed
* Excellent cooking oil
* Ground into flour
* An ingredient in drinks
* Said to relieve gastritis & menstrual cramps
* Provides moisturization for skin & hair
* Relieves itchy dry skin, inflammation & eczema

Babassu is a solid white oil at temperatures less than 76 degrees F and melts to the touch. Babassu is an excellent substitution for anything that contains Coconut oil.
Products With Babassu:
* Massage Oils
* Hair Shampoo and Conditioners
* Body Butters and Lotions
* Lip balms
* Provides lather in hand crafted soap
* Provides moisturization for skin

If you're tired of supporting giant corporations that focus more on their bottom line than our best interest, then supporting products that contain Babassu can help rural women and families gain a better life. We can make a difference by voting with our dollars and our conscious.

This Grapefruit Herbal Body Lotion is preservative and water free. It just might be the ultimate remedy for your dry skin. The rich water free formula relieves skin of dryness, irritation, and flakiness, hours after other lotions have worn off. The refreshing aroma is unique, refreshing and contains Babassu.

Ylang Ylang Glistening Conditioner This conditioner is beneficial for all hair types. It glistens and moisturizes, infusing shimmering mica minerals to create the natural shine of healthy, vibrant hair. Since a conditioner is left on longer, it provides more time for the absorption of its benefits, this conditioner is enriched with moisturizing babassu oil to help restore hair strength. Contains Certified organic Ylang Ylang, which adds a sensual, delicate floral aroma while mica minerals add shine, and of course, it also contains Babassu.

Vanilla Herbal Body Lotion with Chamomile and Calendula Offers gentle hydration with the intoxicating aroma of Vanilla and the gentle natural herbal healing, also contains Babassu.

Borlind Body Balm After your shower or bath use this moisturising balm enriched with jojoba, and macademia nut oils, plus Babassu. They combine wonderfully to give the skin a soft lustre and silky texture.



"The greatness of a nation and its moral progress can be judged by the way its animals are treated." Ghandi"



Healthy Oils links in progress
Raise money for
Happy Tails Rescue Association
just by searching the web and shopping online!
---


Enjoy This Site?
Add us to your favorites



[
?
] Subscribe To This Site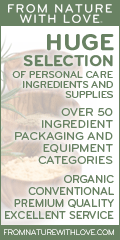 Magnetic Therapy

Medicinal Mushrooms


---