Live Your Dream
Are you living your dream?

If you haven't given up your dreams, do you even dare to live your dream?

There's an old saying about a lot of doctors and lawyers wanting to be cowboys, but I don't know of any cowboys ( and I know a lot of them) that are dreaming to be doctors or lawyers.

Why is that?

How hard would it be to come up with a couple of dozens of reasons why that is a one way dream?


The guys in the suits are:
* choked by regulations
* one lawsuit away from losing it all
* surrounded by the stressed, sick, desperate or depressed
* inside all day
* working long hours
* spending much of their time defending their position to others
* see no tangible results at the end of the day, just more bodies lining up
* not held in high regard by their clients & patients

Shall I go on?

"I've learned that making a 'living'
is not the same thing as 'making a life'." ~ Maya Angelou

The guys in the suits want out and the guys in the jeans and Carhartts are busy "riding hide wide and handsome" and enjoying life 24/7. What's their secret?

No doubt the suit guys make more money, but they're dreaming of what else they could be doing, while the cowboy is doing what he enjoys. The cowboy is living the life that he choses, each day, every day.

This isn't a dress rehearsal, this is your life that you're living. One glorious day at a time, or five days of drudgery working for the man and hoping you have enough energy left over to enjoy those blessed weekends.

Of course, isn't that when all of your chores are supposed to get done? How much time is really left over for living? Maybe one day, if your're lucky. Six days shot and just 1 day to live your dream.

The choice of how you live is truly yours. Live the life you choose.

"Love the life you live. Live the life you love." ~ Bob Marley


Live The Life You Imagined
We all will have frustrations, detours, diversions, adversities, tragedies and setbacks, followed by anticipation, expectation, great results and moments punctuated by sheer joy. That is the natural circle and flow of life. No one is immune to adversity.

If you check my bio, you'll see that I've worn many hats over the years, traveled to 80 countries, lived in 5 countries, have fading linguistic abilities in several languages, am a Naturopath, custom log home builder and have my feet, head, heart & spirit firmly grounded in nature.

I've been a one woman rodeo and have been on all sides of the table as a real estate broker, investor, land developer, taught for a major International airline, imported and sold lots of stuff, Co Founder of Happy Tails Rescue Association and have spent precious few days under anyone else's thumb.

Just the way I like it. In other words, more important than fame or fortune, it has always been more interesting, exciting and important to do it my way...whatever "it" was.

Now what does any of this have to do with building a website? Hang on, I'm circling the wagons to get there.

Living rurally, the economy cut me off at the knees in 2001, so my full energies were shifted to Happy Tails Rescue, a work of passion but zero income and plenty of expenses.

I became the self taught top dog for our website and got some traffic and atta girls over the years, not to mention the joy and privilege of working with hundreds of Rottweilers and their humans.


School Of Hard Knocks
My websites pleased me, but they apparently weren't geting the job done, what they really needed was lots of traffic!

I can't begin to describe the steep learning curve associated with learning to build websites, the hours of hair pulling frustration, the stomach churning agony, the long hours hunched over banging on the keyboard, searching for the broken code & links. There had to be an easier way. There is. I only wish I had known earlier!

When I stumbled upon Site Build It I was looking for ways to expand my current online traffic and draw it to Happy Tails Rescue and North West Naturals my existing websites, both of which help support our rescue efforts. I work for the dogs!

SBI offers a complete package and a business ethic that is so rare in this world. They over deliver on their promises. They offer far more than you can imagine and everything that you need to turn your hobby, passion, expertise or dream into a successful, fun website business.

Many people kick themselves and regret the $30,000 spent on professional websites and use SBI just to draw increased traffic to their current website.


Risk It Or Settle?
Another important fact is that SBI doesn't tie you down to a contract and they even allow monthly payments and a 90 day guarantee!

SBI isn't for everyone and by comparion isn't cheap like the free Blog programs and other inexpensive hosting options. I still have some of those cheap sites that I've had since 2002, and they still produce about the same minimal results.

The huge difference is that this not-quite-finished-website built using techniques that I learned from SBI brings in more traffic than either of those sites! And that's in under a year! And it's growing faster than either of them! And I haven't devoted my full energies to it! But I'm going to! I like the results!

My numbers improve as I devote more time and energy to the site, that's how it should be. But I can devote this time as it pleases me, daily, a couple hours here and there, in the middle of the night, with my laptop at the beach or anywhere in the world! No restrictive 8-5 grind, you control your efforts & results. That is priceless.

By providing original, interesting and helpful content, people come back again and again, causing the site to grow in global popularity. You'll learn how to do the same thing and probably do it better than I do!


How Serious Are You?
So, back to basics, if you just want to stay in touch with your friends, or have a Blog to amuse yourself, you don't need SBI.

But if you're serious about building a low overhead business or want to turn your hobby into something income producing, or market any area of your expertise then how can you afford to ignore the results possible only with SBI?

The rich imaginations that SBI'ers have is incredible, you won't believe some of the things that they create websites on, and they are successful and making money. Some make a very good living.

SBI'ers come from all countries, all backgrounds and our websites cover hundreds of topics. The kindred spirit that we all share, including major Big Corporate Website Gurus, is that SBI techniques can easily teach you to build a website that can out perform very expensive websites.

SBI is perfect for those who already know how and want to write HTML, CSS, Java etc, and also offers easy, straight forward lessons for those that couldn't care less about cumbersome code. SBI flexes your imagination muscles and teaches you to roduce great looking webapges in the process.

There are four segments of people that I see particulary benefiting from SBI.

Have you ever thought about writing an Ebook? Yes you!

You can Make Your Knowledge Sell You -- Yes, You -- Can Write A Profitable E-book! Really? You, write a book? A saleable manual? A how-to guide? Yes, you can!

There's an e-book in everyone. And yours is based on what you already know. Never underestimate what you already know.

do You Want To Be A Work At Home Mom? Thousands and thousands of mothers are building profitable Web sites... on their own... without previous experience. If you know and care about something, anything, you can do the same. And stay at home.

If you're Still a student, and flipping burgers trying to pay for tuition? Or not finding jobs after getting that brand new degree, why not build a thriving website?

Are you retired? Or almost there, or would like to retire early but see your savings being sucked away quicker than anticipated? Now what?

This is a time of empowerment, redirection & opportunity.

Revel in your Freedom and the new possibilities!

Ten Free E Books! Enjoy these just for taking the time to read this page!

"I've learned that people will forget what you said,
people will forget what you did,
but people will never forget how you made them feel." ~ Maya Angelou

It is my hope that this website inspires, encourges and challenges you,
and in the process you feel great!

Have Any Questions?




"The greatest danger for most of us
is not that our aim is too high and we miss it,
but that it is too low and we reach it"
Michelangelo




Want To Practice Building A Web Page?
It doesn't get any easier than this. And will only take a few minutes. By leaving a comment on this page you'll be building a sample web page, just like you would on SBI!





You don't even need to speak English!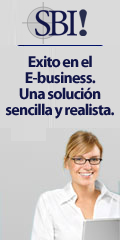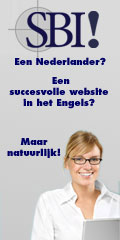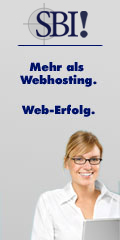 Raise money for

Happy Tails Rescue Association

just by searching the web and shopping online!




What if Happy Tails Rescue earned a penny every time you searched the Internet? Or how about if a percentage of every purchase you made with 2,400 top stores online went to support this worthy cause? Well, now it can!

GoodSearch.com is a fast growing Yahoo-powered search engine that donates half its advertising revenue, about a penny per search, to the charities its users designate.

Use it just as you would any search engine, get quality search results from Yahoo, without the built in biases of other search engines and watch how the donations really add up!

GoodShop.com also offers a new online shopping mall which donates up to 37 percent of each purchase to your favorite cause! Thousands of great stores including Amazon, Target, Gap, Best Buy, ebay, Macy's and Barnes & Noble have teamed up with GoodShop and every time you place an order, you'll be supporting your favorite cause.

Since it doesn't cost you anything and you get proven search results, there's no reason not to use it!

We hope you'll not only use GoodSearch as your main search engine from now on, but will also tell your friends, family and co-workers so they, too, can start using GoodSearch to support their favorite cause! Every little bit really does add up and can make a big difference for Happy Tails Rescue and the animals it supports. Why wouldn't you do it?



---


Enjoy This Site?
Add us to your favorites



[
?
] Subscribe To This Site
---