Castor Bean
Castor Bean ( Ricinus Communis ) Castor Bean Oil So respected is Castor oil that it's still frequently called Palma Christi, translated as Hand Of Christ.

Castor oil has been valued as a natural healing oil for thousands of years. Ancient records document extensive medicinal and therapeutic use of Castor oil in China, Rome, Southern Europe, India, Egypt, Persia, Greece & the Americas.

Recently castor seed beans were discovered in Egyptian tombs dating back about 4,000 years. Only things of great value and importance were enshrined in tombs.

Castor oil is derived from the Castor bean and obtained by cold pressure. It's rich in fatty acids, very moisturizing and lubricating to the skin in general. It acts as a humectant, attracting moisture to the skin.

Chances are your grandmother may have used Castor oil therapeutically by applying Castor oil packs with warm flannel, believed effective for many discomforts, pain relief and to "draw out" cysts, boils, warts and tumors.

Ayurvedic medicine has long used Castor oil for lumbago, sciatica and rheumatism.

In the Canary Islands the oil is used to prevent sore nipples in nursing mothers and is also rubbed onto their scalps to prevent post natal hair loss.

Castor oil is also a well known superfatting agent and particularly suited for shampoo bars and natural skin care products.

Castor oil is extremely versatile and unique in its composition. It is used to ease constipation and as an emetic to induce vomiting. Consumption of large amounts of castor oil can induce labor in near term pregnant women.

It is notorious for it's strong taste.


Beneficial Uses Castor Bean Oil:
* Abdominal upsets or to induce vomiting
* Skin eruptions, boils, cysts, warts, tumors
* Relieves hemorrhoids and constipation
* Relieves headaches
* Relieves abscesses
* Reduce hyperactivity
* Promote skin hydration
* Healing umbilicus
* Induces labor
* Increases milk flow, heals inflammed nipples
* Anti-inflammatory
* Helps with intestinal obstructions
* Helps with appendicitis
* Relieves epilepsy
* Helps expulsion of the placenta
* Gently provides internal cleansing
* Helps with appendicitis


Method of Use:
* Soak flannel cloth or wool in Castor oil
* Apply to troubled area
* Cover with additional cloth, blanket or hot water bottle for 60 mintues
* Repeat daily for several days or as needed

Don't forget your animals! They also endure many of the same conditions that trouble us and they too can find similar relief.

Excellent to help remove warts that horses get around the eyes and face. Daily application will remove warts in several weeks, and you'll have a happy horse again.



Free Daily Inspirational Messages
Offering daily guidance tips and quotes on your life's journey!
"Live as if you were to die tomorrow. Learn as if you were to live forever." Mahatma Gandhi



Healthy Oils Links
---


Enjoy This Site?
Add us to your favorites




[

?

] Subscribe To This Site



Natural Health Blog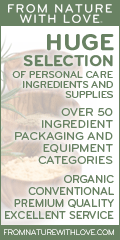 ---